Many people take an opportunity at the beginning of each year to reflect on the past and plan for the future — to set goals and figure out how to meet them. Similarly, for business owners and professionals a new year inspires renewed energy and excitement for what could happen. This makes January a fantastic time to reach out to new prospects and customers with information about the products and services you offer. 
It's important to grab the attention of your contacts early on to help you stay ahead of your competition by helping people remember your business. To increase your chances of success, you should review your existing company marketing pieces. There may be a few items you need a refresh to increase the wow-factor, or it might be time to consider new types of outreach items altogether. Either way, professional, creative materials will help you start off the year right.
There are so many ways to use promotional products to creatively showcase your company. They can be used alone or integrated with other media in a multichannel strategic approach. Here are some ways promotional products can be used to create a memorable brand.
Highlight Your Brand With Hand Sanitizer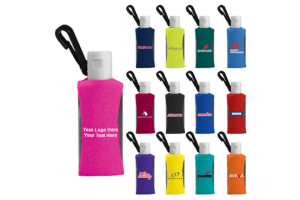 It's no secret that 2020 was the year of hand hygiene and we don't think that people have forgotten that. In a time where nearly everyone has hand sanitizer with them everywhere they go, it's a great opportunity to maximizer your visibility while highlighting that your company takes health and wellness seriously. 
Maximize Exposure with Custom Masks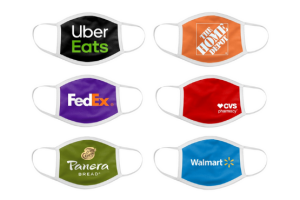 On the same beat, masks are an item that no one saw coming but are necessary to safely navigate the world today. You can hand this out at various public events while promoting social distancing and help people feel safe. What a great way to get more people on board with your brand.
Feature Your Business With Fitness Items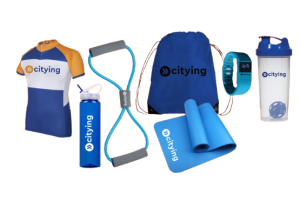 At the beginning of each year, there is a large movement to focus on fitness as everyone sets new goals for themselves. Play into the trend and hand out items that will get people excited about using them. From jump ropes to yoga mats to fitness trackers, the opportunities are limitless. 
Boost Your Brand With Your Business Cards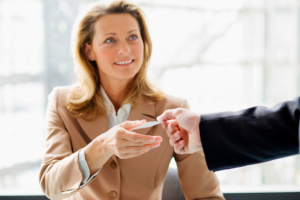 When is the last time you took a look at your business cards? Are your cards supporting your goals? These are the items that set the tone of your business in most first impressions. Your business cards should feature a small, but readable font for company contact information. If a short tagline or slogan also makes sense add it, just be sure it's there to remind someone of what you offer. Highlight your company's professionalism by printing your cards on heavy card stock and consider embossing and adding special finishes to add a touch of elegance.
Popular Practical Promotion Items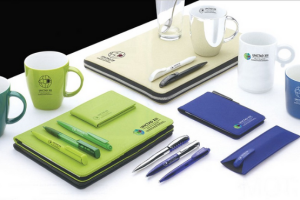 There is an abundance of promotional products and merchandise that fit every company's need, budget, and occasion. The goal is to purchase items that will be kept, used, and not thrown out. This means that the most popular items are the most useful items, and that is what gets attention. Customized pens are very affordable, useful, and easy to distribute in large quantities. Water bottles are also a common and widely used item. Similar to the pen, these items can be very affordable. However, you can also find upscale high-end water bottles as well. Notebooks and Post-its are a practical way to keep your brand in front of your contacts as well. Giving out items that can be widely used without requiring too much investment is a fantastic way to begin your promotional products experience if your company is new to the concept as well. 
Whichever materials you decide to work on this year, be sure all of your marketing elements share a consistent look and feel.  Use the same colors, fonts, taglines, logos, and images across all designs to help communicate who your brand is.