During an 8 hour workday, it may be hard to find the energy to push yourself to the end of the day. Whether it's drinking coffee or listening to music, taking breaks throughout the day can give employees the extra boost that they need to work at their fullest potential.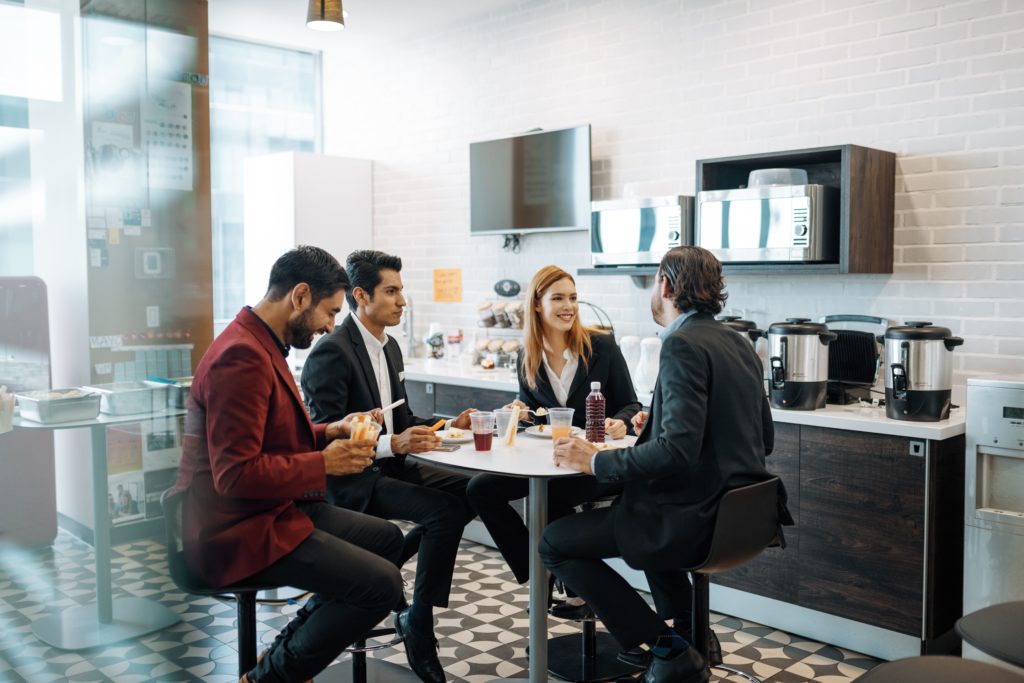 Employees are more motivated to take breaks during the day if their employer has provided a fully equipped breakroom space. Comfortable seating, appropriate lighting, air purifiers, and coffee machines increase the morale of the employees. This boosts the overall productivity of the office. Here are some examples of how implementing appropriate breakroom equipment can increase the overall morale and productivity of your company:
Comfortable Seating
Comfortable seating is crucial in your breakroom. Many employees are sitting in the same chair for hours and need a place to relax and unwind before returning to work. It is important to choose comforting furniture to help employees get their minds off of work and reset their train of thought.
Providing Healthy Snacks & Beverages
Employees love complimentary snacks and beverages. The majority of employees prefer healthy snacks such as nuts, granola bars, fruit, coffee, and other beverages compared to more unhealthy options. Providing employees with complimentary snacks can help boost their morale and give them more motivation as they are doing their work.
Change of Scenery
Within the office, employees are surrounded by furniture and other items that remind them of work. It is very important to make sure that your breakroom doesn't remind them of their workspace. This can be done by adding adaptable furniture and other interior designs such as utilizing vibrant colors to make the breakroom unique.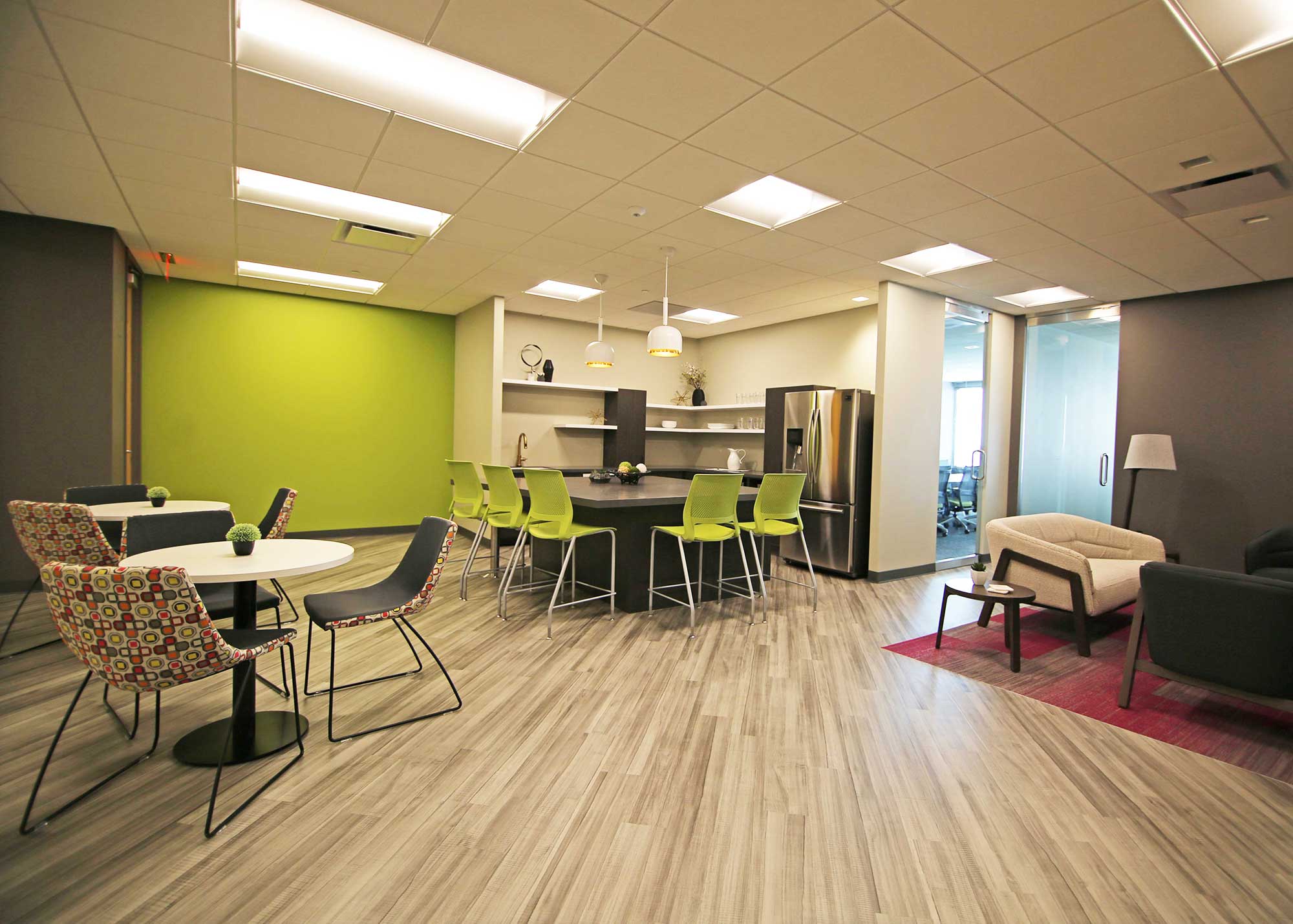 Breaks are vital to the overall company morale and productivity. There are many things that employers can do to maximize the company's overall productivity. Whether it's providing a comforting and open space for employees to relax or complimentary items, employees must take time out of their day to relax in order to work at their fullest potential.
Looking to improve the breakroom in your office? Make sure to check out Office360's sweepstakes and enter for a chance to win $1500 of breakroom supplies! Check with your Office360 sales rep for more details!