It's Safety Month at Office360°! And while OSHA regulations can seem complicated and difficult, they're the regulations meant to keep your team safe and healthy. And since nothing is more important than office safety, we're here to keep things simple and straightforward.
Wondering what products can help you keep your workplace safe and compliant? Read on as we highlight the key label and signage products you'll need to identify workplace hazards!
Safety data sheets (SDS) provide an all-you-need-to-know guide to the potential hazards of a chemical substance. So, for every substance used in the workplace, there should be an SDS to match it. Check to make sure you've received an SDS for every chemical substance received from upstream chemical suppliers.
OSHA regulations require that all chemical information be readily accessible for employees handling chemical substances. Make sure you keep these sheets organized by using clearly marked SDS binders as well as all in one place and readily available with a mountable safety information center.
Finally, are your safety data sheets protected? In addition to a durable binder, you'll need heavyweight sheet protectors to keep your sheets safe, protected and legible. Shop all of our SDS products here.
To meet OSHA HazCom standards, make sure every secondary container (any container that chemicals were not received in by upstream suppliers) has durable and legible GHS labeling.
Primary containers (and their matching SDS) should already have the chemical's product name or identifier, signal word to indicate relative hazard severity, hazard statement to describe the nature of the hazard, globally standardized safety symbols, supplier identification and any precautionary statements.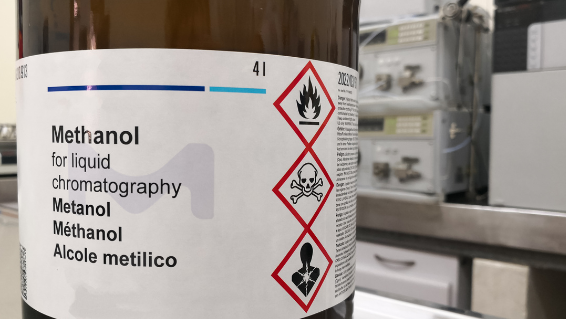 For secondary containers to be OSHA compliant, they should include at least the product name/identifier and its general hazard statement, and their safety data sheets should be easily accessible. And to avoid HazCom violation, make sure you choose labels that are durable and legible, created for tough industrial environments, like these.
If you're new to all of the ins and outs of GHS labeling, check out this guide from Avery Industrial for all you need to know about GHS labels or this one focusing solely on secondary container labels. Shop all of our GHS and chemical labeling products here.
Are all hazard areas marked in your workplace?
Find signs that accurately warn employees of safety protocols, notices and dangers around the workspace. Beyond just words, what does your sign need to stay legible and long-lasting in the space its required? Should it be reflective, UV-resistant or durable for outdoor use? Does it need to be safe on all surfaces? Consider these options while browsing our supply!
See a limited list of the safety signs we can provide here or shop by material at the Avery Industrial site here. Contact your sales representative for all of our options!
Finally, for where signs are not realistic or useful, safety tags give short-term, detachable warnings or information.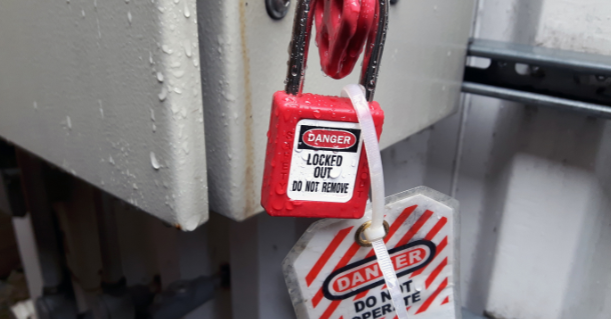 Need durable safety and lockout tags, or maybe coated service tags to mark when items are out of service or ready for use? Has all of your required safety equipment, such as fire extinguishers, eyewash stations or ladders, been inspected and tested with appropriate inspection tags communicating this?
Regardless, we've got you covered.
We'll make this process simple – Promise.
We want your employees to stay safe. Browse our safety specials and see what we can do for you!
You can even reach out to your sales representative for a Safety Communication Checklist that will walk through every area of your workplace, from first aid to HazCom and fire hazards, to make sure all hazards and risks are correctly communicated to your employees. Your rep can then help connect you with all of the right products you're missing to meet meeting OSHA standards!
Whatever you need, whenever you need it, we're here for you and your company. Reach out and make safety your workplace's number on priority!